The 2023 Cottonseed Crop Markets Outlook and What It Means for Producers
• Posted in Articles
Producers looking to buy whole cottonseed are often interested in what the future crop year holds for cottonseed prices. But in an era of uncertainty regarding weather conditions, supply chain constraints, oil prices and more, it's harder than ever for agricultural economists to predict the prices for the coming crop year.
Dr. John Robinson of Texas A&M University developed a forecasting model that factors in the quantity of the cottonseed harvest and soybean prices, as well as a few other variables.
"By far the most influential variable on cottonseed prices is season average cash soybean price," Robinson said in a recent presentation.
In April 2021, Robinson and his team used this model to forecast 2021 cottonseed prices. They predicted that cottonseed prices would reach $245 per ton, and by October, the actual price was $244 per ton, demonstrating that their model could accurately predict cottonseed prices.
For the 2022 crop year, Robinson's team attempted to forecast the cottonseed market once more.
"Last April, we plugged in some numbers we thought would be applicable for 2022," Robinson said. "Our model spit out $265 per ton, which is a little bit of a higher price than the 2021 estimate. We didn't want to go out on a limb too much, so we said we're expecting higher prices because of the time trend, which is always there, and because we were expecting a smaller U.S. cottonseed crop, and we were expecting higher soybean prices. We put a lot of caveats around our forecast."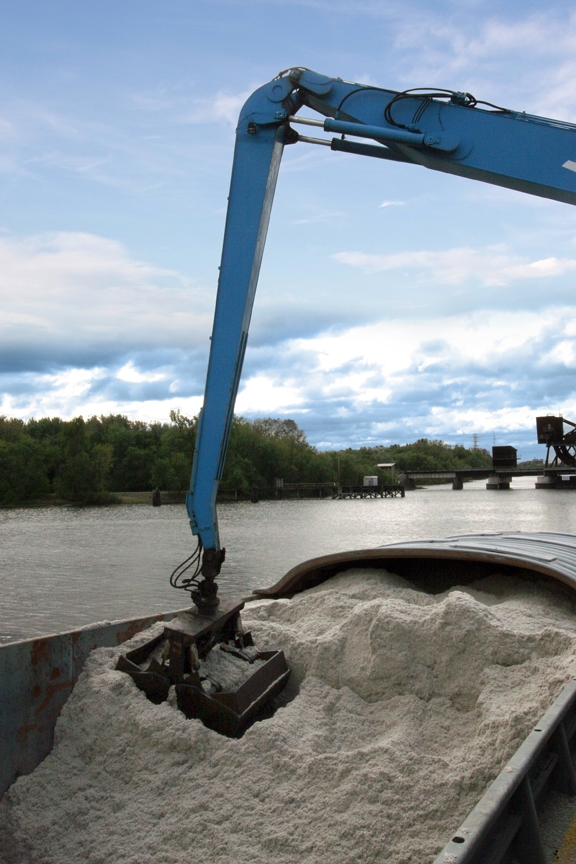 The actual price ended up being much higher at $343 per ton. While some of the team's assumptions were correct, U.S. cottonseed production was far lower than expected due to drought conditions across the U.S. and record cotton crop abandonment in the Southwest, according to Robinson. But the far more influential variable is soybean prices.
"It's the effect of a whole lot of risk and uncertainty in the grain and oilseed complex," Robinson said.
Robinson said that it's unclear whether this is just a temporary disruption prompted by variety of factors, including drought, inflation, increased fertilizer costs and the war in Ukraine. He acknowledged that it's possible this is a permanent structural change that would require him and other economists to update their forecasting models.
While it may be challenging to predict a price for the upcoming crop year, feeding whole cottonseed is still a compelling economical choice for dairy producers. Trial after trial demonstrates whole cottonseed increases milk production and leads to higher butterfat when added to dairy cow rations.1 That increased butterfat content is economically valuable to producers.
"If we think about what is actually paying the bills, mostly it's fat and protein yield," said Dr. Kevin Harvatine, a researcher at Penn State University, in a recent webinar on increasing milk fat production in dairy cows. His research demonstrated that a 0.1 unit increase in milk fat or protein could increase the value of a herd by $59-$86 per head per year depending on milk markets.2
For increasing milk fat production, Harvatine recommended that producers think carefully about the amount and sources of fats in their animals' diets.
"I look for rumen-available and economical sources of fat, and cottonseed is going to be a main player there," Harvatine said. "The fat from cottonseed is more slowly available, and it's going to be rather safe in the rumen. Our goal would be to look at our basal diet — how much fat do I have there? — then bring in cottonseed, and once you hit your limit, if you want to feed more fat, you start bringing in that dry fat supplement."
With new cotton crops available in the fall and winter months, winter is often a good time to discuss contracting whole cottonseed with your cottonseed supplier in order to secure a good price. For tips on layering in contracts for the best price, read this article or use the Cottonseed Marketplace to connect with a whole cottonseed supplier in your region.
---
1 DePeters, E. J., Taylor, S. J., Franke, A. A., Aguirre, A. (1985). Effects of Feeding Whole Cottonseed on Composition of Milk. J. Dairy Sci. Vol. 68, No. 4, pp. 902, https://www.sciencedirect.com/science/article/pii/S0022030285809073.